Kesar Elaichi Flavour
Net Weight : 300 Grms
(Inclusive of all taxes)
KESAR ELAICHI
This flavour of our MrGulkand is a blissful blend made using the subtle heat of cardamom and extracts from the finest Kashmiri saffron. This flavour will give you a swish of deliciousness and a perfect taste of cardamom and spicy saffron aroma. This is the perfect ingredient to bake and desserts. This product is 100% vegan, contains no preservatives, and is free from the spirit.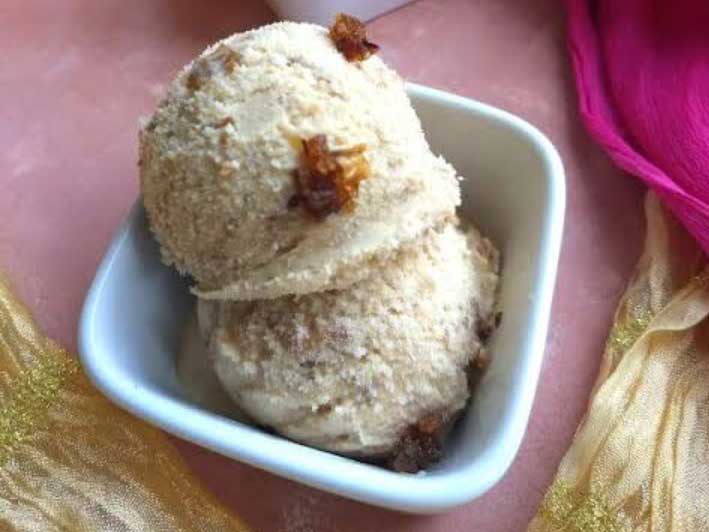 GULKAND ICE CREAM
In a large bowl, whip the cream until soft peaks form.
In the Evaporated milk, add MrGulkand Kesar Elaichi Flavour.
Gently fold in all the ingredients.
Freeze it in an air-tight container in the freezer for 6-8 hours.
After 6-8 hours, remove and give it a nice mix just with a spoon is fine.
This is to make sure if the Gulkand has not settled down.
Freeze it again for the next 3-4 hours or until firmly set.
Enjoy.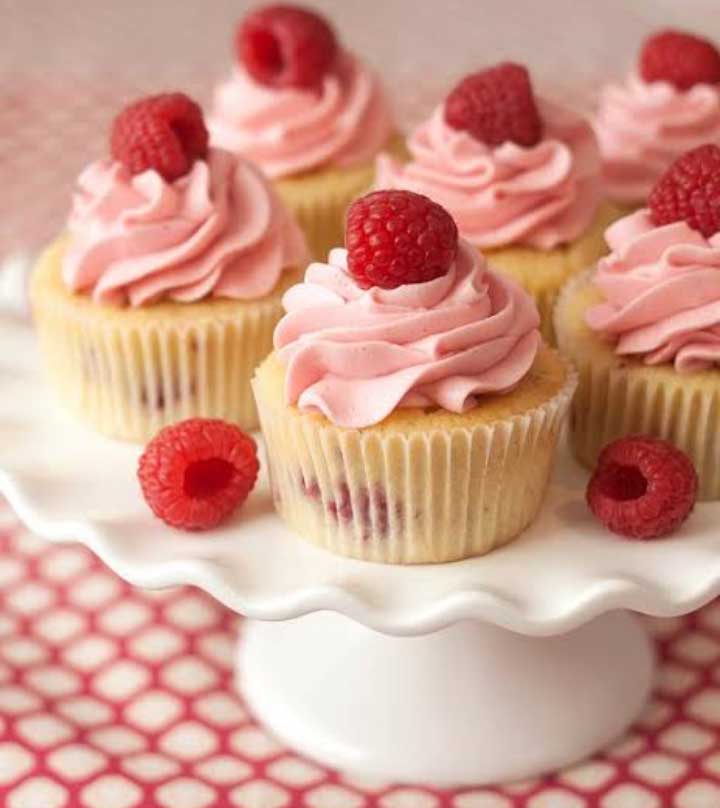 GULKAND CUPCAKES
Ingredients:-
Take 230 gram All Purpose Flour in a mixing bowl.
Add 110 gram milk powder to it.
Baking powder 1 ½ tsp.
Baking soda ½ tsp.
Salt ¼ tsp.
Mix all the ingredients with a help of a spoon/fork.
Take 145 ml butter in another bowl.
Add Powdered sugar 130 grams and mix it with a help of the grinder.
Add 60 gram Kesar Elaichi Flavour Gulkand in a mixture and mix it with a grinder.
Now add the prepared flour mixture, 300 ml milk in it, and mix it properly with the help of a grinder until smooth paste forms.
Pour the mixture in a mould and bake at 350°F/180°C for 35-40 minutes.
Take 160 gram butter for frosting in a bowl and mix it well with a help of the grinder.
Add 140 gram Icing sugar and mix it.
Add 15 ml milk, 2 tbsp Strawberry Flavour Gulkand and mix it well.
Serve these amazing flavoured frosted cupcakes to your loved ones.
Enjoy.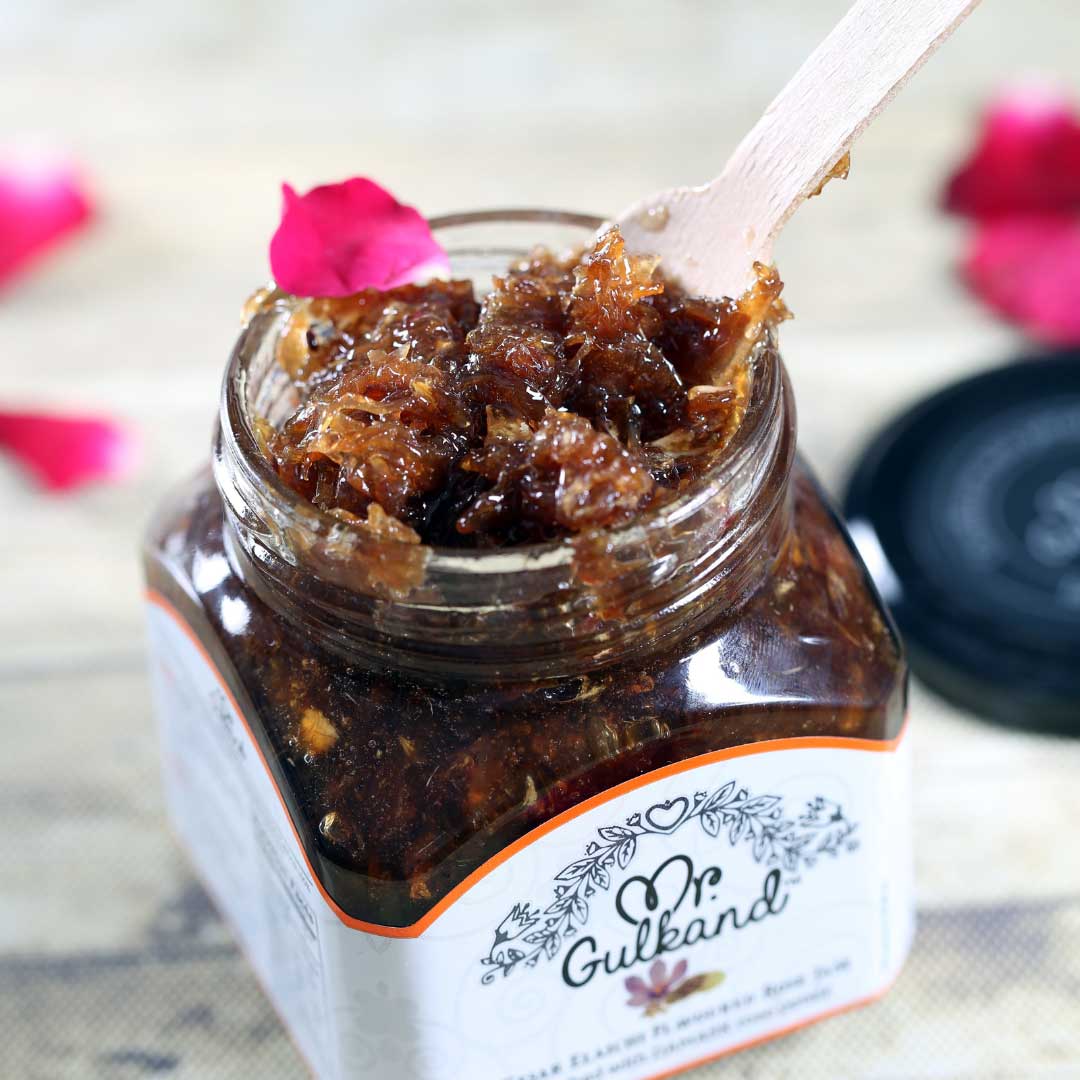 Medical Significance
Mild laxative
Antibacterial
Antioxidant
Antitussive
Mild hypnotic
Demulcent
Anti-inflammatory
Cardio-tonic
Carminative
Digestive Stimulant (appears more in patients with heartburn, dyspepsia, etc.)
Anti-ulcerogenic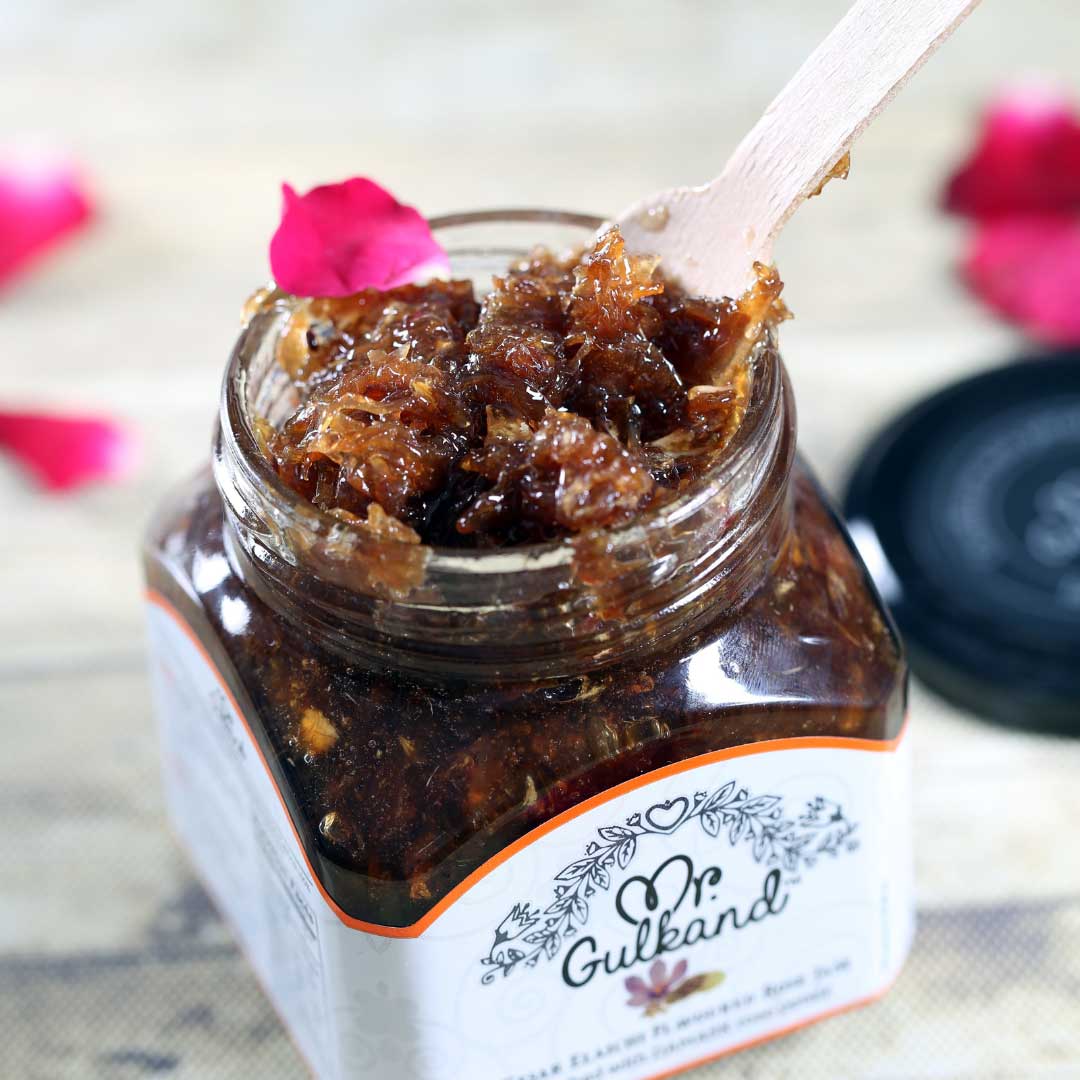 Ingredients
DAMASK Roses, Sugar, and Edible Flavour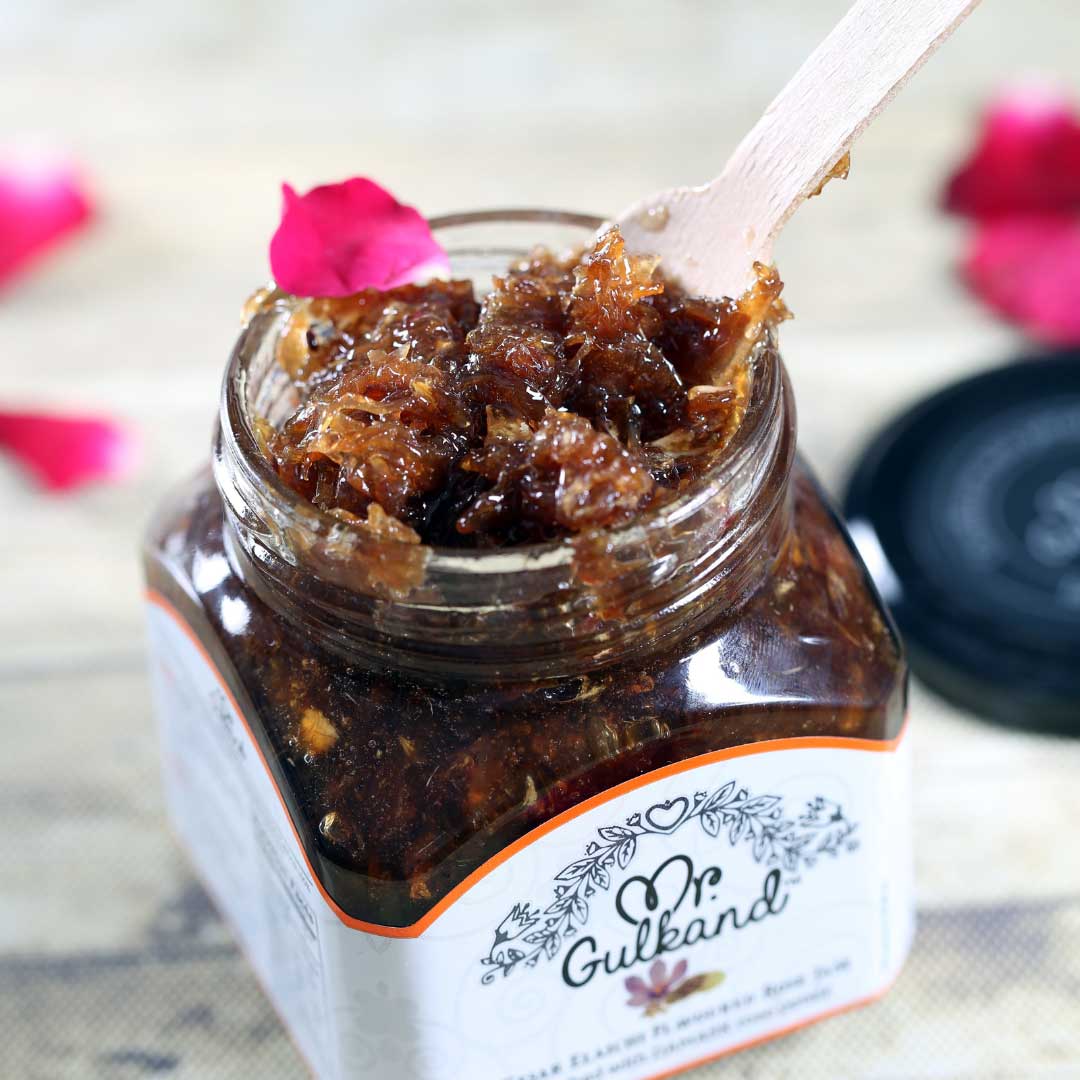 Our Magnificent Look
Our appetizing delicious Sun Cooked Gulkand which when added with long lasting, edible and relishing flavour, will give your mouth a unique taste. This unforgettable blend of purity and sweetness will be a powerful antioxidant and a very good rejuvenator. One tsp of Gulkand One tsp of natural herb which has enormous benefit for your body. A must try product for its unique taste and purity. Highly recommended for your sweet tooth and healthy body.
GULKAND the name itself is a true indulgence of purity and sweetness. This is just not a product, but a legacy. This descendant is from the man "MrGULKAND" who was the one behind the making of our brand the World No. 1. We the next generation have now, presenting a new face of Gulkand , By introducing flavours of Gulkand which we name after the man who produce it, i.e. "MrGULKAND" and it's a tribute to him. These flavours are from the real source, which when inhaled will trap your senses and take you to the cool sting of the ocean, its sweetness will mesmerize your tongue and absorb by your body to give a magical benefit to your skin, hair and stomach.
Gulkand derives its name from the words 'Gul' meaning Rose and 'Kand' which means Sweet. We with the policy of not compromising in less than the best have opted "DAMASK" Roses from our own cultivation, from the pure and pristine hills of Pushkar, Rajasthan. These pure and resourceful harvests when added with sugar gives you a longing taste of sweetness. We have taken all the measures to keep it healthy and to intact all its nutritional benefits, which comes to you in this beautiful jar full of its Ayurvedic values act as a cooling herb, and a soothing agent.
A must have in your daily diet.
Apart from being a relishing sweet Gulkand which is commonly used as mouth freshner in paan can be used in many ways.
You can consume our all flavours as it is to satisfy your sweet cravings.
Can be added to milk to make shakes with desirable flavour.
For Weight Loss
Given the medicinal properties of Gulkand, Gulkand can be consumed for weight loss. Rose leaves are used to prepare Gulkand, which do not contain fat. Therefore, the intake of low-fat foods can be used for weight loss. However, further research is needed on how effective Gulkand can be for weight loss.
For mouth ulcers
You must have been troubled by mouth ulcers at some time. The benefits of Gulkand can also be seen in this problem. Gulkand contains vitamin B group. According to a scientific research, vitamin B complex deficiency can cause mouth ulcers. Vitamin B supplementation may prove beneficial to correct this. Further research is needed on how Gulkund can be effective for ulceration in conditions other than a vitamin B complex deficiency.
For the eyes
The benefits of Gulkand can also be seen in the eyes. Actually, Gulkand's effect is cold. In a research report released by experts, it is reported that the consumption of Gulkand can treat the problem of swelling and redness of the eyes.
For stomach gas
The benefits of Gulkand can also be seen in correcting problems like gas. As we told you, Gulkand is made from rose leaves, which are considered very beneficial. It is believed that rose (Rosa Damascena) can be used to improve digestion system and cure constipation problem, which can also be seen in relieving stomach gas.
Beneficial in fatigue and mental stress
The benefits of Gulkand can also be beneficial in reducing fatigue and stress. Actually, Gulkand acts as an effective antioxidant and energizing the body. It helps the nervous system to remain calm and relieves tension. Apart from this, the cooling effect of Gulkand can also be helpful in relieving fatigue. 
For cardiovascular health
The benefits of Gulkand can also be seen in heart health. Magnesium is found in gulkand made from rose leaves. Magnesium may act actively to control blood pressure and blood glucose levels. Also, it can help the heart function smoothly, which can help to keep our heart healthy.
Constipation
If you want to get rid of constipation problem, then consumption of Gulkand can help you in its treatment. Magnesium is found in gulkand made from rose leaves as mentioned above. According to a scientific study, the intake of magnesium can overcome the problem of constipation, as it exhibits a laxative effect.
For memory
Use of Gulkand can also prove beneficial to increase memory. Actually, Gulkand has anti-oxidant properties. Based on a scientific report, it has been reported that anti-oxidant properties can show positive effects to improve learning and memory capacity.
Skin
It is believed that the consumption of Gulkand can help relieve many skin problems such as acne and whiteheads. However, there is no concrete evidence to confirm this fact. Therefore, please consult a dermatologist once before using Gulkand for the skin.