Paan Mouth freshener
Net Weight : 100 Grms
(Inclusive of all taxes)
Paan Mouth Freshener
Adding more to the richness we have produce a ROYAL PAAN FLAVORED mouthfreshner assorted with premium roasted dates, coriander seeds, sesame seeds and top of unique dry rose petals which besides a digestive aid also a choice of Royal Mukhwas.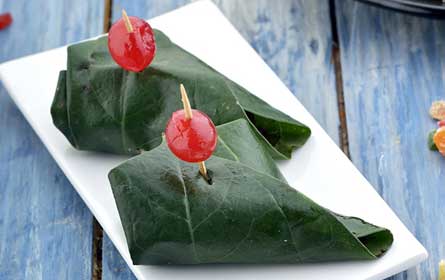 Make Your Own Paan 
Take a Paan or Banana leaf.
Add some of our Mouth Freshner, Royal Paan & Rose Mouth Freshner.
Any Flavour of MrGulkand.
Some desicated coconut.
Wrap to make our home made healthy Paan.
Spray our MrGulkand Rose water to enhance its Nutritional Value.
Top of it add Cherry.
Serve  with pride.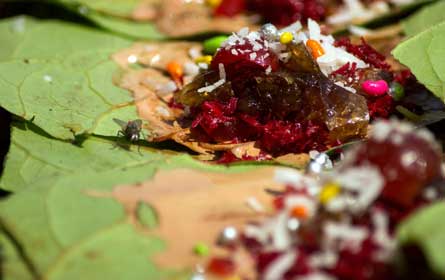 Make Paan Chura Mukhwas
Make Paan Chura from two leaves of Paan or banana leaves.
Add MRGulkand of your choice.
Add all the three mouthfreshner and Premium sauf from MrGulkand.
Royal Paan and Rose mouthfreshner with our Premium sauf. 
Dry Rose leaves enhanced.
Mix it well to serve  your Home Made Healthy Chura.